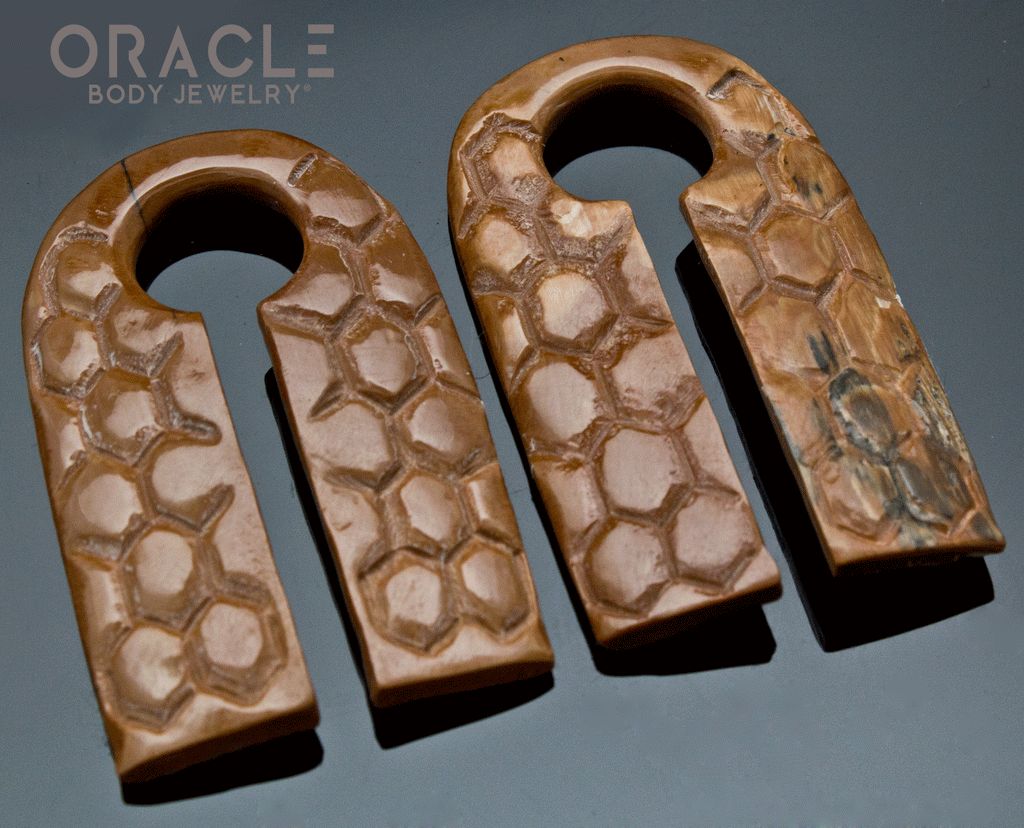 • Beautifully crafted from tan colored Mammoth Ivory Tusk, this pair is the bees knees, buzz worthy, and so lightweight they will BEE your favorite.

• These measure about 2"" tall and 1-1/4" wide with about a 3mm width.

• You must be about 00g or larger to insert these. Once you insert these the wearable surface is about 5mm so they will hang like a weight rather than fitting like a plug.

• These weigh approximately 6 grams each so these are a nice everyday wear pair.

• This material can have some slight cracking throughout which will not affect wearing.

• We cannot sell or ship this material to residents of  Illinois, New York, New Jersey, California, Nevada and Hawaii.