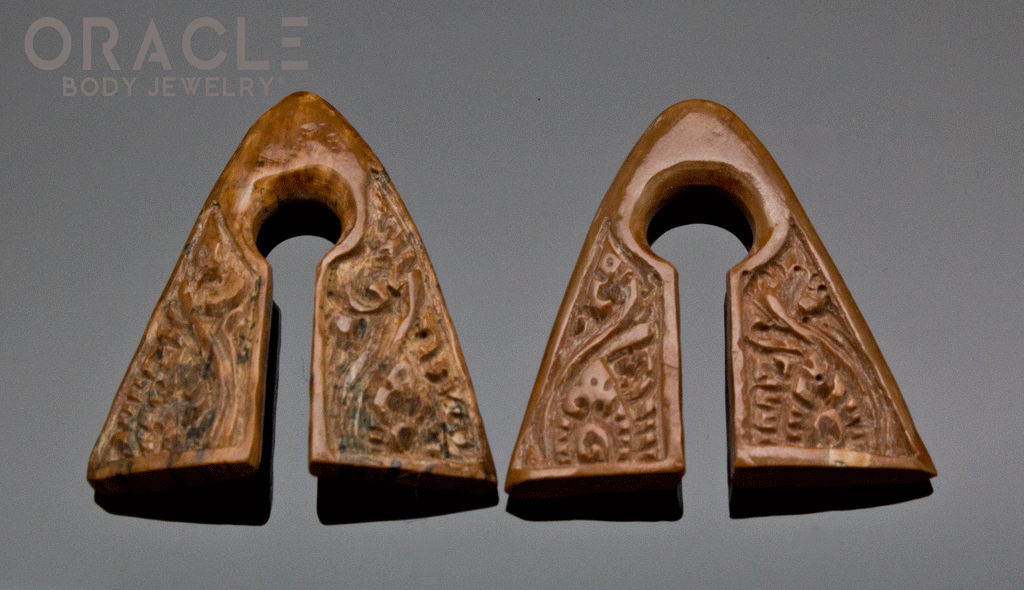 •  Some really unique texture and color on these pieces. Pyramid weights are a timeless style.

• These measure about 1-3/8" tall and 1-1/4" wide with about a 3mm width.

• You must be about 00g or larger to insert these. The wearable area on these measures about 7.5mm so these will hang loosely like weights rather than fitting your ear snug like a plug.

• These weigh approximately 3.5 grams each.

• This captivating material is 10,000 + years old and can have some slight cracking throughout which will not affect wearing.

• We cannot sell or ship this material to residents of  Illinois, New York, New Jersey, California, Nevada and Hawaii.