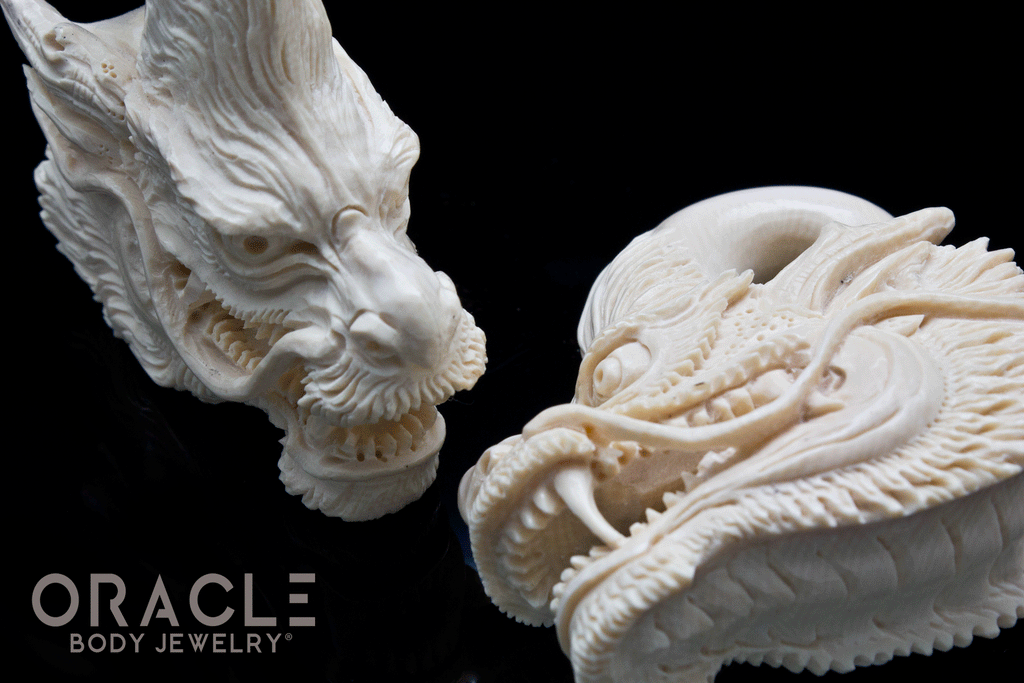 • Hand-carved with remarkable precision, these Chinese Dragon hangers boast intricate detailing that captivates even the most discerning eye. These are the ultimate in adornment collectables. One of a kind pieces that took countless hours to carve.

• These measure about 2-7/16" X 2-5/16" with about a 1" width.

• You must be about 12mm or larger to insert these.

• These weigh approximately 60 grams each. While these are quite wearable they are best suited for display in our opinion.

• This captivating material is 10,000 + years old and can have some slight cracking throughout which will not affect wearing.

• We cannot sell or ship this material to residents of  Illinois, New York, New Jersey, California, Nevada and Hawaii.