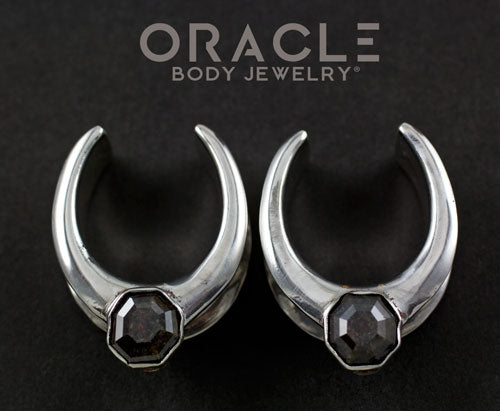 • Solid Sterling Silver with Large  Diamonds in each piece.
• One Diamond weighs 1.88 Carats while the other weighs 1.93 Carats
• The Total Carat Weight of the Diamonds is 3.81 Carats
• This pair measures 1-1/8" in length and 1-1/16" in width.
• These weigh 20 grams each.
• You will receive the exact pair pictured.
• This is a one of a kind custom pair.