1-3/4" (44mm) White Brass and Silver Saddles with Chains and Channel Set Raw Diamonds
Oracle Body Jewelry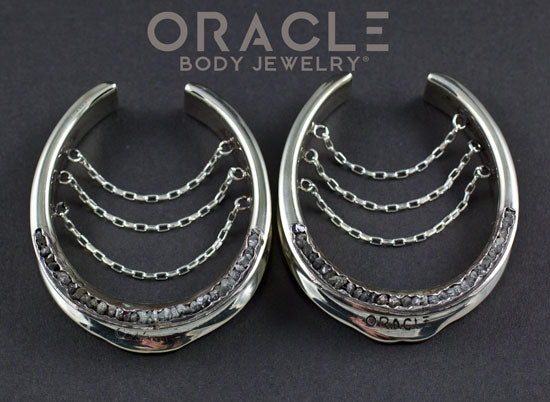 • 1-3/4" White Brass Saddles with Silver Chains and Raw Unpolished Diamonds

• Each Saddle has Diamonds ranging from a Darker to lighter Grey coloring.

• The Saddles are Polished while the Chains have a Dark Patina.
• These measure approximately 1-9/16" in length and 1-7/16" in width.
• These weigh approximately 32 grams each.
• You will receive the exact pair pictured.