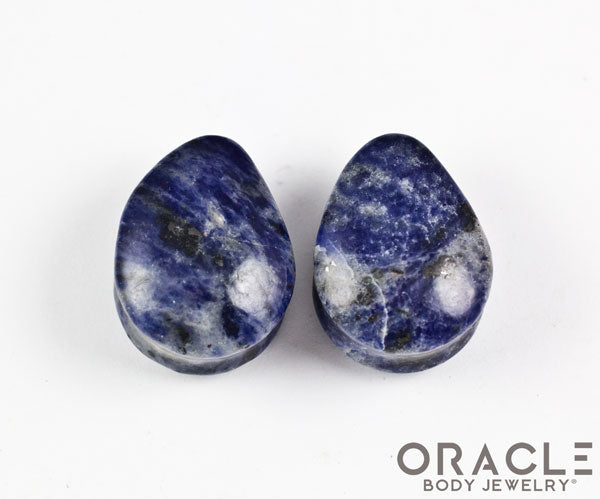 • 1" Sodalite Teardrops 
• These are the exact plugs you will receive.
• Chakras- Third Eye (6th)
• Metaphysical- Sodalite is said to be a stone of all forms of communication. It is also believed to aid in relaxing you and helping your mind to be open to new ideas. This makes this stone ideal for the person who runs a small business. Consider keeping some in the meeting room at work.
• About- Sodalite is usually blue to bluish grey with varying streaks of white (calcite) running throughout the stone. Sodalite is found in Canada, Brazil, India, the United States and several other locations. It is often confused with lapis as it can exhibit similar color patterns.
• These are sold as a pair.