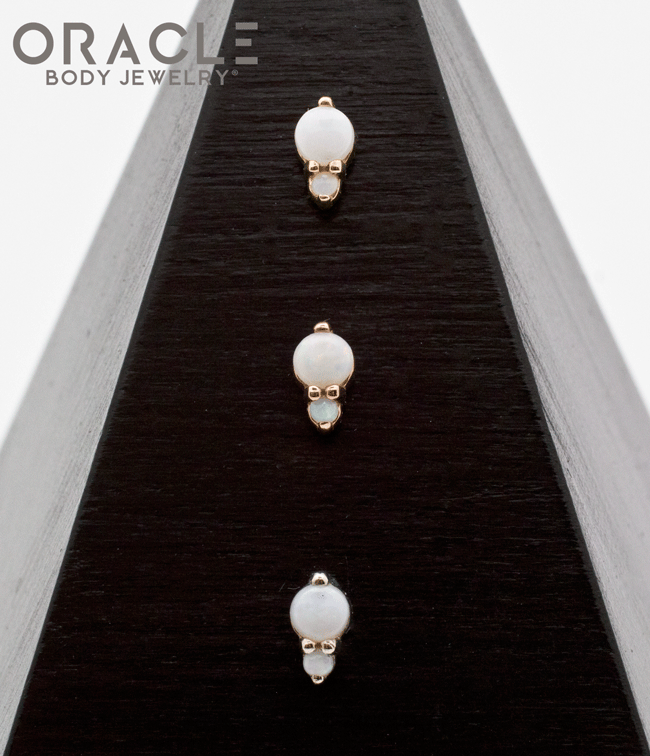 • Solid 14k Yellow, Rose or White Gold Double Opal Threadless End

• These are Australian Opals which are mostly white in coloring.
• This end has a steel pin for added strength.
• This end measures approximately 5mm tall by 3mm wide.

• Threadless Gold Ends come Pre-Bent, please read the information here on how to adjust your end.
 • You will receive one end.