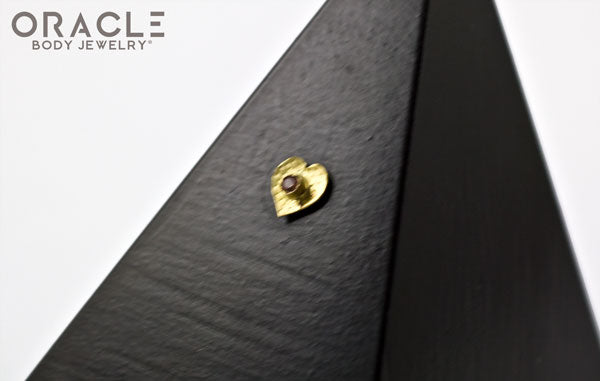 • Handmade 14k Yellow Gold Threadless End, this will fit universal threadless posts from 18g through 14g (available at your local piercing studio). 
• This is completely hand made and not cast, it will not be a perfect shape but is rather intended to have small imperfections.
• This end measures approximately 6mm in diameter.
• You will receive the exact end pictured.
• If ordering by phone or email please use code SAPHMED for this end.
• Threadless Gold Ends come Pre-Bent, please read the information here on how to adjust your end.