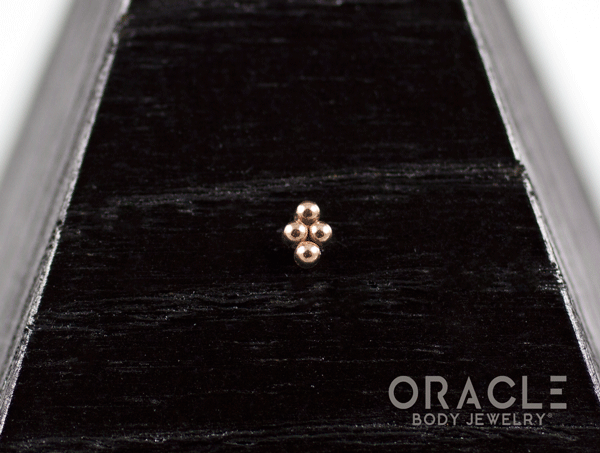 • Handmade Solid 14k Rose Gold Threadless End, this will fit universal threadless posts from 18g through 14g (available at your local piercing studio). 
• These ends have a steel pin for added strength.
• These threadless ends are perfect for healed nostril, and ear piercings.

• This end measures approximately 3.5mm tall by 3mm wide.

• Threadless Gold Ends come Pre-Bent, please read the information here on how to adjust your end.