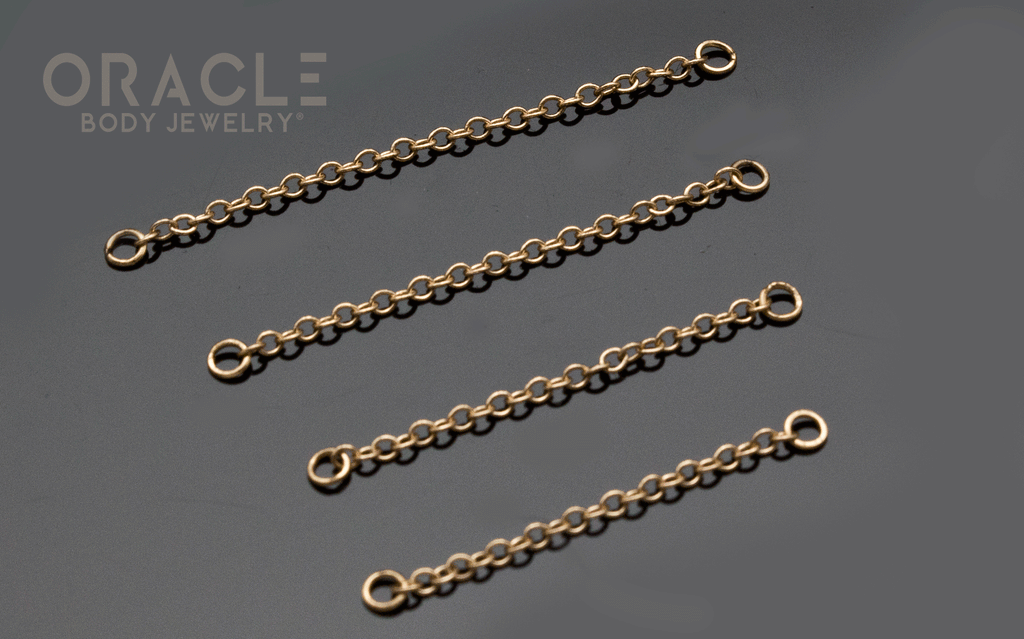 • Our chains are available in a variety of lengths and are measured from the center of each jump ring.
• Perfect additions for nostril and ear piercings. Attach these to two piercings or simply let them dangle off of one.
• These chains will fit over any post or ring that is 20g, 18g or 16g.