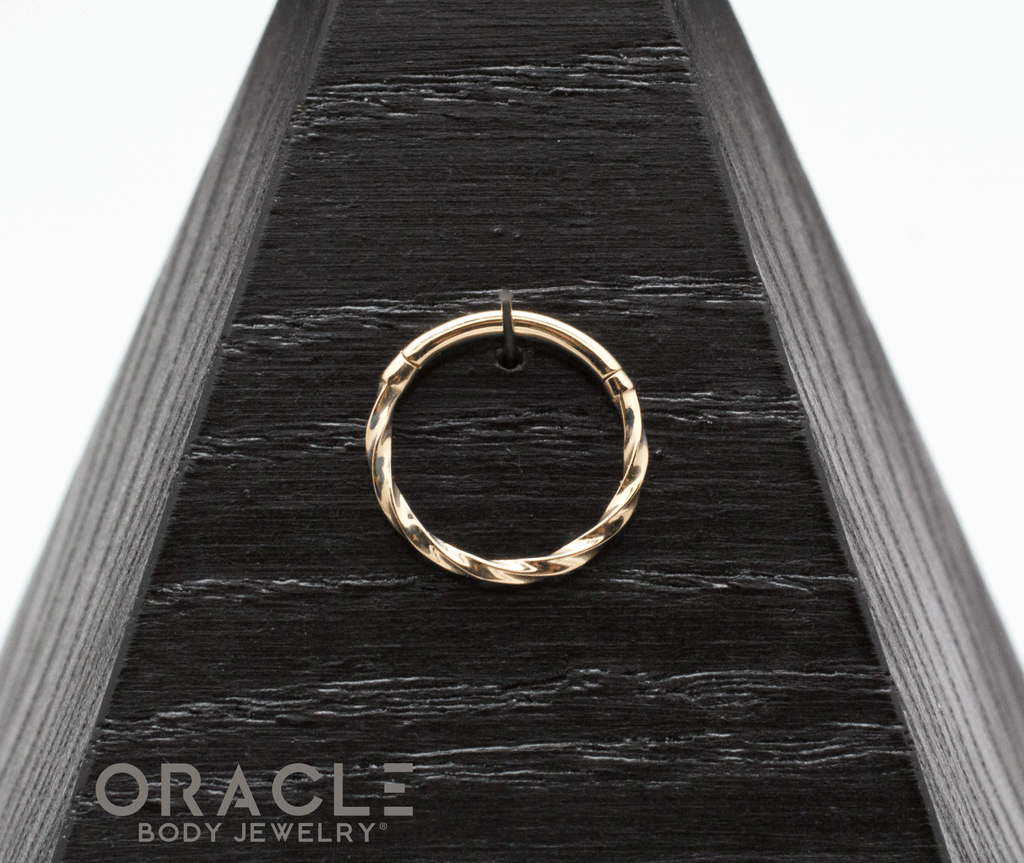 • Solid 14K Yellow Gold
• Currently available in 16g only.

• The listings are for one ring. If you need more than one please adjust the quantity.
• To adjust and open these clickers only a slight amount of pressure is needed. Please remember that gold is much softer than steel or titanium and should be handled gently when opening and closing.