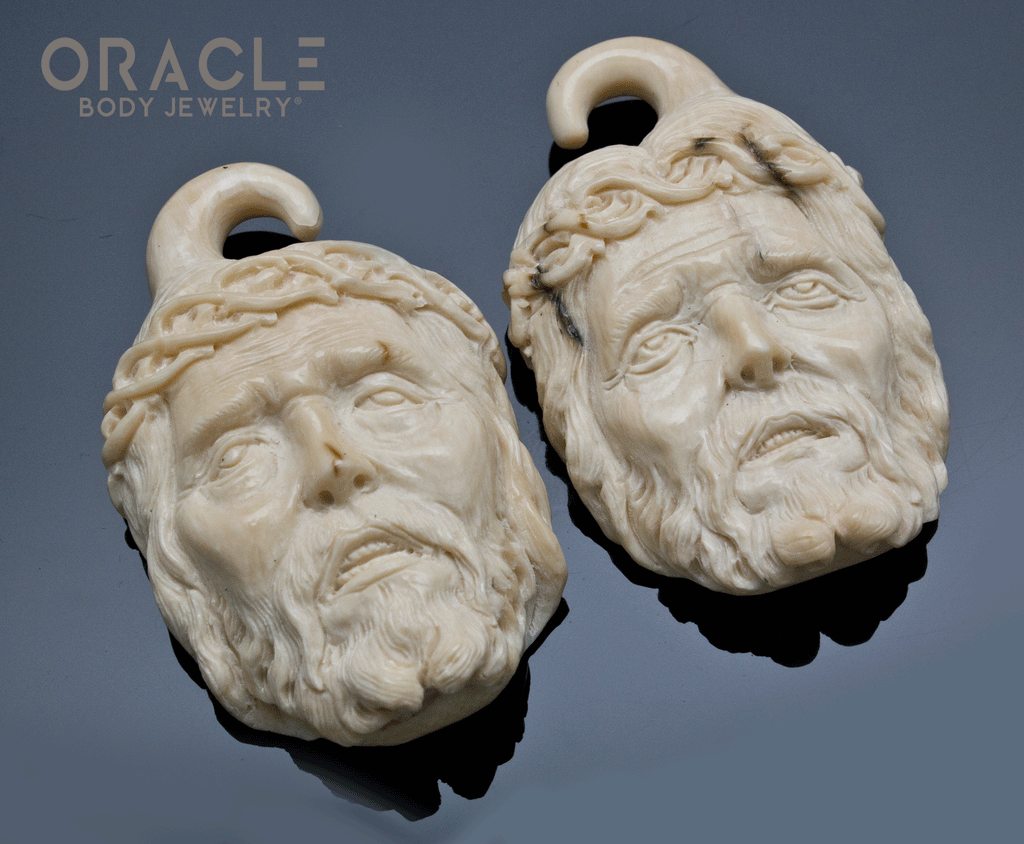 • Sweet Jesus! These intricately carved Jesus heads will forgive you of all your sins while making you look like a million bucks!
•These measure about 2" tall and 1-1/2" wide with about a 4mm insertion gap.

•You must be 2g or larger to wear.
•These weigh approximately 34 grams each.
•The insertion gap is approximately 4mm.
• This captivating material is 10,000 + years old and can have some slight cracking throughout which will not affect wearing.
•We cannot sell or ship this material to residents of  Illinois, New York, New Jersey, California, Nevada and Hawaii.