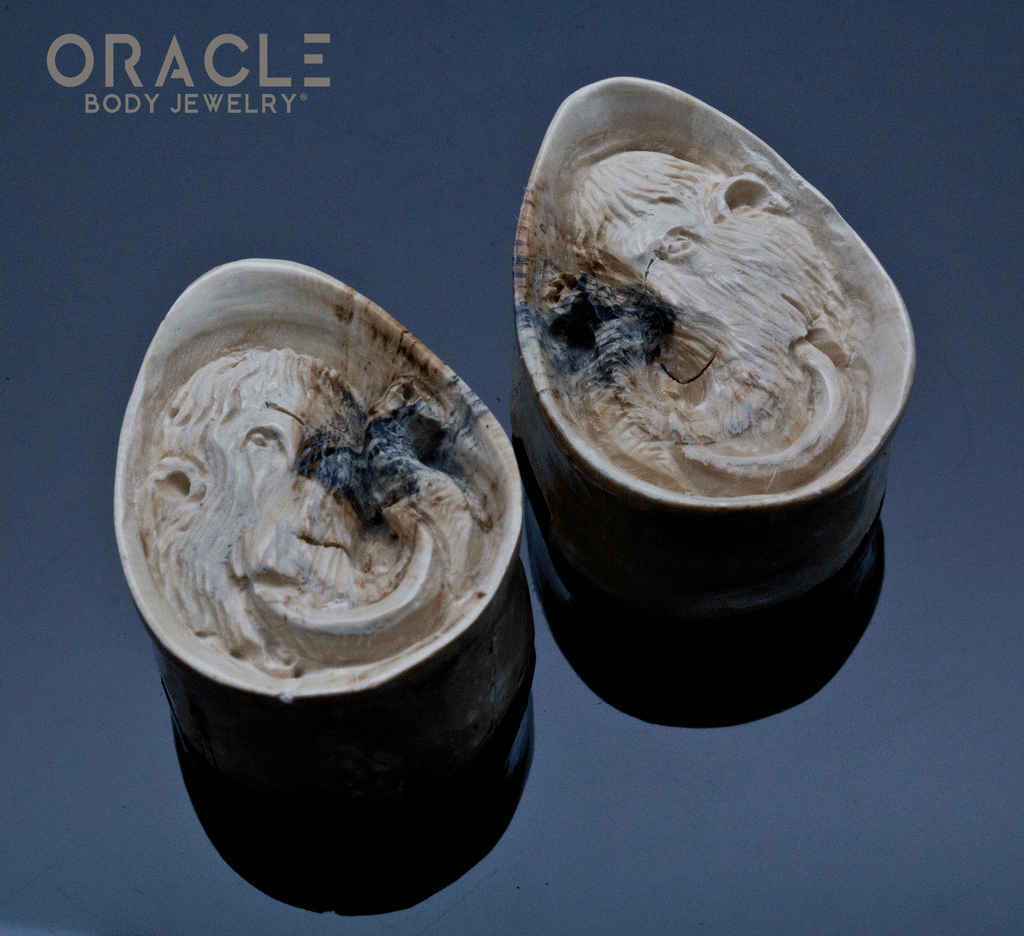 •  Reversible Plugs featuring a Mammoth Portrait on the front and the natural Mammoth smooth back.

• The wearable on these plugs is about 9/16" while the flare measures about 37mm

• This captivating material is 10,000 + years old and have lots of cracking throughout as pictured. Several edges are rough and care should be taken if worn. These can be suitable for wear but we suggest display mainly.

• We cannot sell or ship this material to residents of  Illinois, New York, New Jersey, California, Nevada and Hawaii.