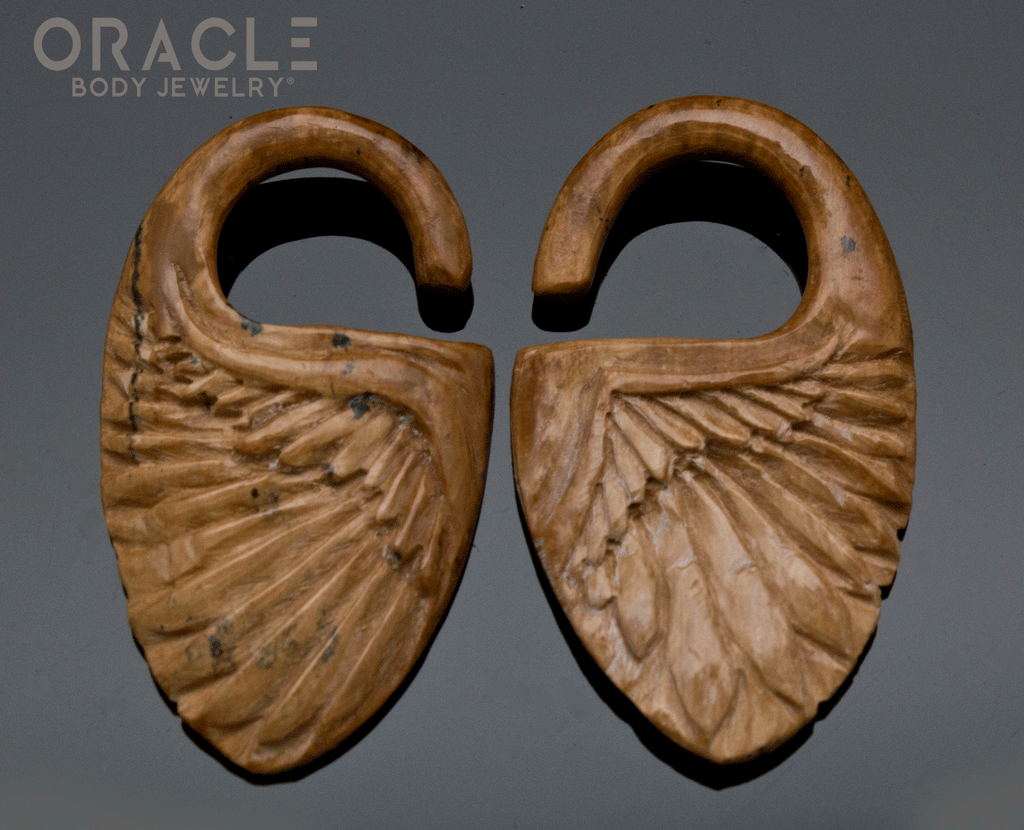 • Winged hanging carvings with a very desirable tan coloring throughout.

• These measure about 1-3/4" tall by 1" wide by about 3mm thick.

• You must be about 6g or larger to insert these.

• These weigh approximately 3 grams each.

• This captivating material is 10,000 + years old and can have some slight cracking throughout which will not affect wearing.

• We cannot sell or ship this material to residents of  Illinois, New York, New Jersey, California, Nevada and Hawaii.