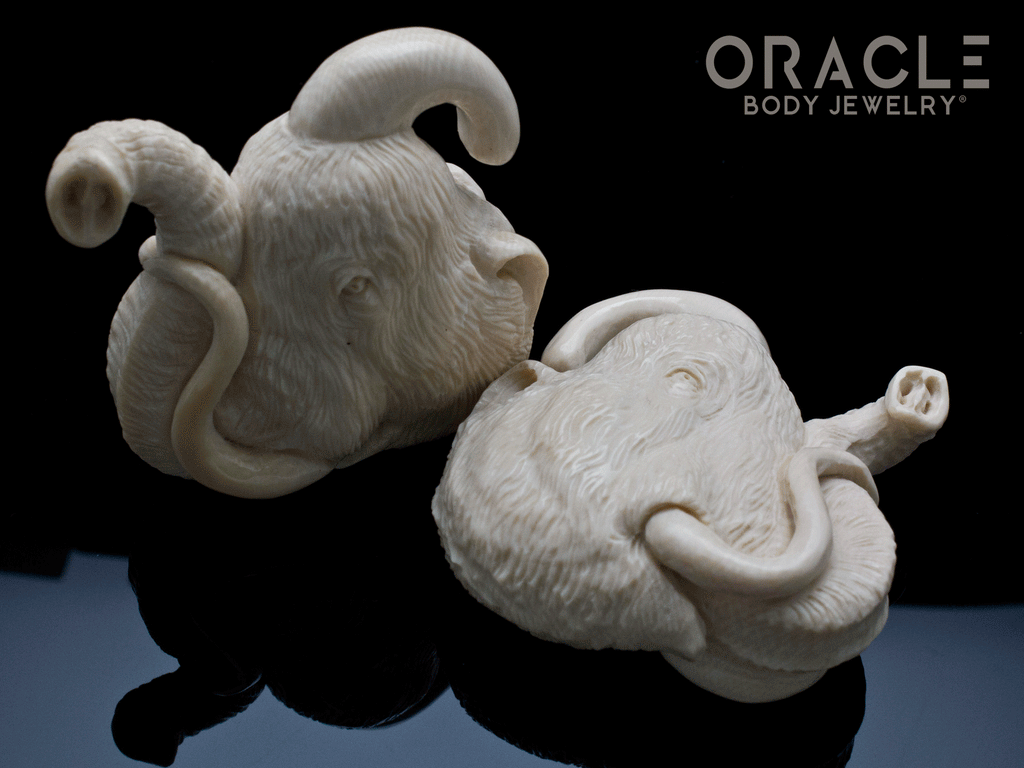 • Introducing our exquisite Fossil Mammoth Ivory Portraits, a true testament to the beauty that can be crafted from ancient materials. Meticulously handcrafted, each intricate detail of this unique carving encapsulates the rich history and mystique of the ancient mammoths.

• These measure about 2-1/2" tall by 2-1/2" wide by about 1" thick.

• You must be about 14mm or larger to insert these. These are certainly wearable but will be slightly front heavy and you would need to be very careful. We believe these to be better suited for display.

• These weigh approximately 85 grams each.

• This captivating material is 10,000 + years old. The material is flawless with zero cracking.

• We cannot sell or ship this material to residents of  Illinois, New York, New Jersey, California, Nevada and Hawaii.