7/8" (22mm) Saddles with Nugget Texture, Ethiopian Opal Cabochons and Faceted Australian Opals
Oracle Body Jewelry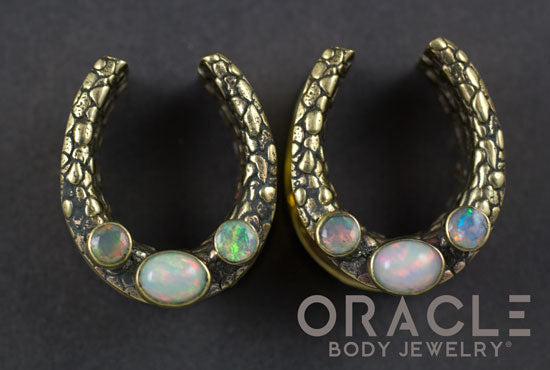 • 7/8" Saddles with Ethiopian and Australian Opals.

• These Opals Exhibit Multiple Colors and while the Center stones are very similar, the accent stones are varied color tones and translucency.
• The center Opals measure about 4mm X 6mm while the faceted accents measure about 4mm.

• The Saddles are a high polish while the Chains have a Patina.
• These measure approximately 15/16" in length and 7/8" in width.
• These weigh approximately 12 grams each.
• You will receive the exact pair pictured.