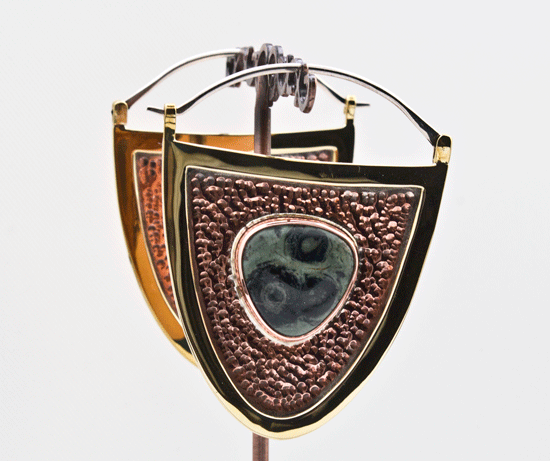 • A-Yo with Kambaba Jasper

• Made from Brass and Copper, These feature a Sterling Silver Wearable.
• These weigh approximately 26 grams each. 

• These are approximately 2-1/2" (63mm) tall by about 1-7/8" (48mm tall). 
• You will receive a similar pair

•You need to be 14g (1.5mm) or larger to wear these.
• These are sold as a pair.