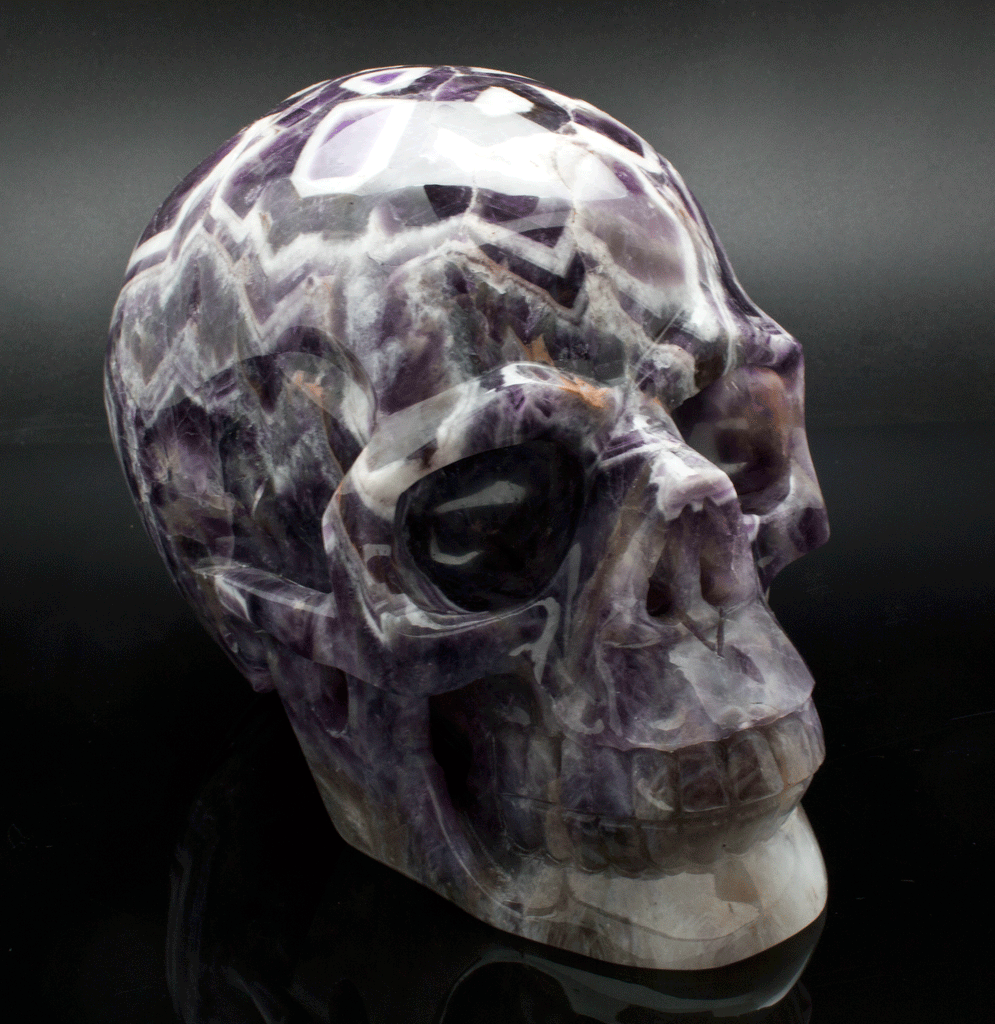 • WOW! This is a one of a kind Huge Amethyst Skull is ready to come home to your collection. Very highly detailed, this skull weighs over 7lbs.

• This specimen measures approximately 5.5" X 4" X 6.5".

• This skull weighs approximately 7.3lbs.

• You will receive the exact carving pictured.