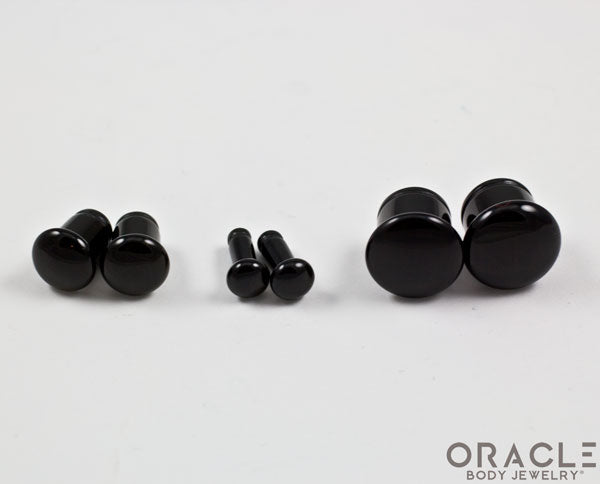 • Available in sizes 10g (2.5mm) through 1/2" (12.5mm)
• The wearable length from sizes 10g through 1/2" is 3/8" (9.5mm) to the O-ring groove and 7/16" (11mm) overall length
• You will receive a pair similar to those in the photo.
• These are sold as a pair.
• Chakras- Root (1st)
• Metaphysical- Onyx is said to be an energy recharging stone useful in recuperating after energy draining activities of all types. It can also be used to help self control issues, and to enhance dreams.
• About- Onyx is abundant throughout the world; some common localities include Mexico, Brazil and Pakistan.