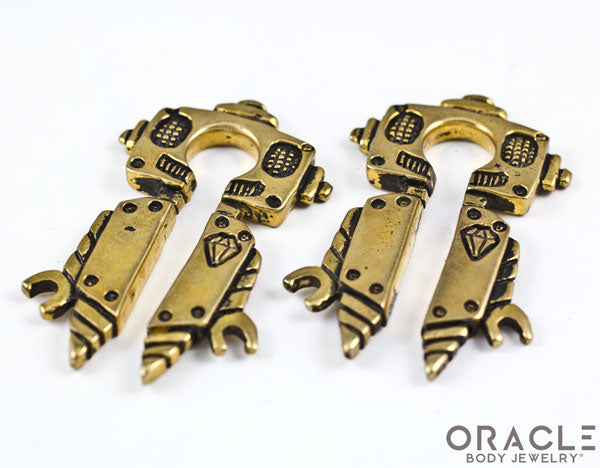 • It's a tale as old as time, Boy Bot meets Girl Bot and they find out they're programed for love! These were fun to design and we think that comes off in the finished product!
• These measure approximately 2-3/8" tall by 1-3/8" wide. 
• They weigh approximately 28 grams each. 
• You must be 1/2" (12.5mm) or larger to wear these. 
• These are sold as a pair.
• You will receive a pair similar to the one pictured.