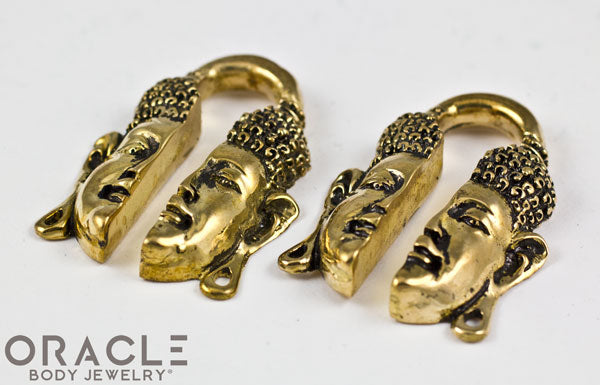 • A classic image that's enlightening to wear. What more can be said about The Buddha?
• These are approximately 1-13/16" tall by 1-1/4" wide.
• These weigh approximately 33 grams each.
• You must be 1/2" (12.5mm) or larger to wear.
• These are sold as a pair.
• You will receive a pair similar to the one pictured.