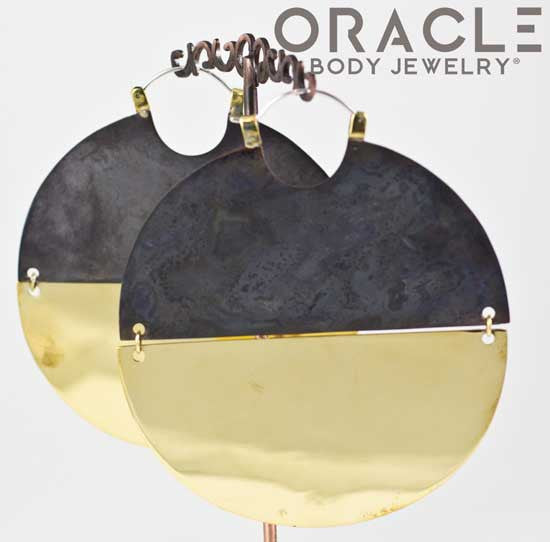 • The C.R.E.A.M. is a split level style earring with half patina brass and half oxidized black and brown brass for ultimate style.
• The polished section will have a weathered texture.
• These feature a sterling silver wearable area.

• These weigh approximately 34g each.

• These are approximately 3-1/8" (79mm) in diameter.

• You will receive a pair similar to the one photographed.
• These are sold as a pair.