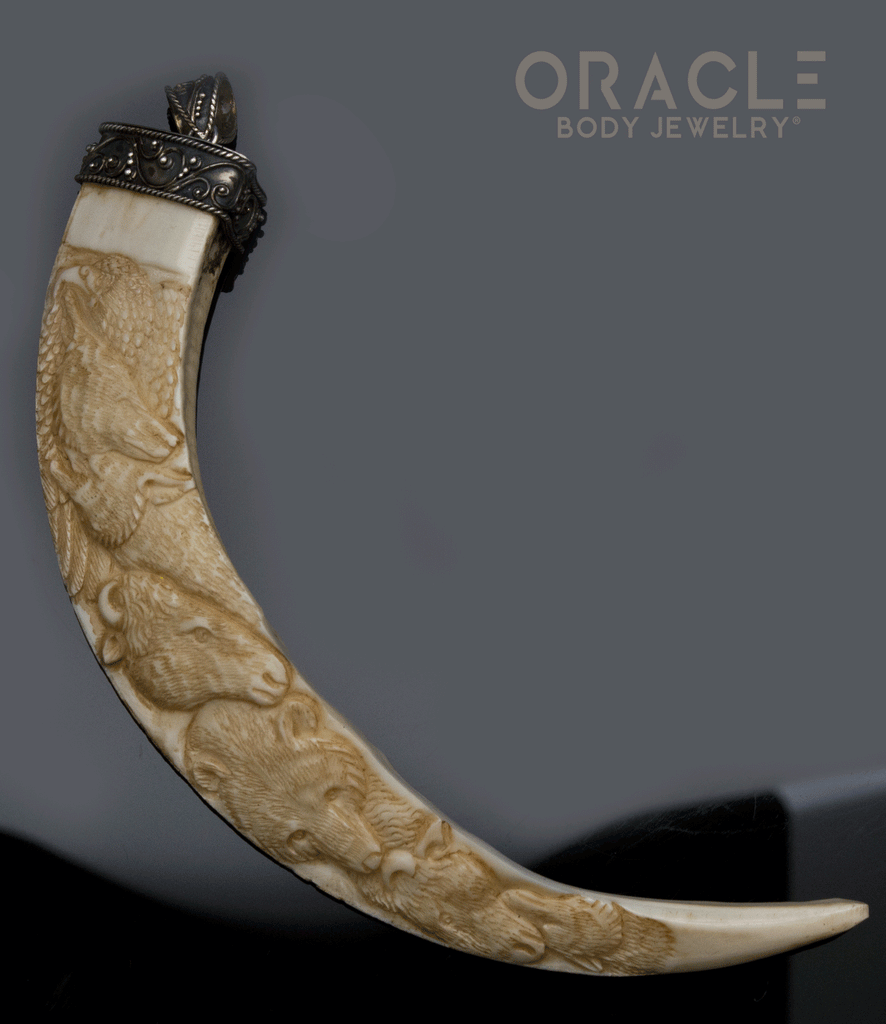 • Introducing our exquisite Carved Boars Tusk Wildlife Pendant with Silver Filigree, a bewitching piece that effortlessly brings the beauty of nature to life.
• This Pendant measures about 5-1/4" Tall and is quite large.

• The Bail and entire top section of the tusk is sterling silver and features detailed filigree.

• The bail will accommodate up to a 5mm thick chain or cord.