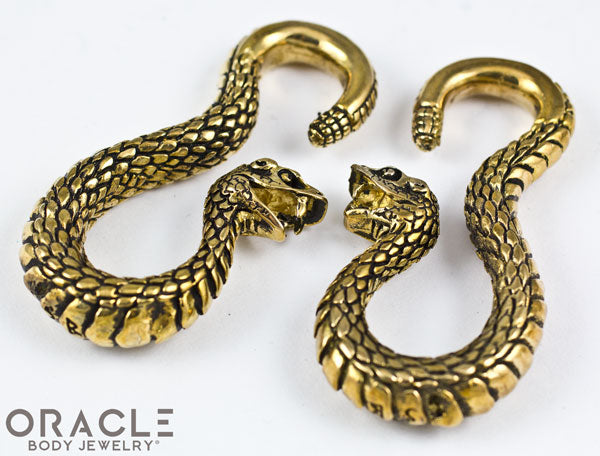 • There'sssssss no snake oil with these! One of the coolest designs we've made, and frankly we find them pretty charming!
• These are approximately 2-5/8" tall by 1-1/4" wide. 
• They weigh approximately 51 grams each. 
• You must be 2g (6.5mm) or larger to wear. 
• These are sold as a pair.
• You will receive a pair similar to the one pictured.