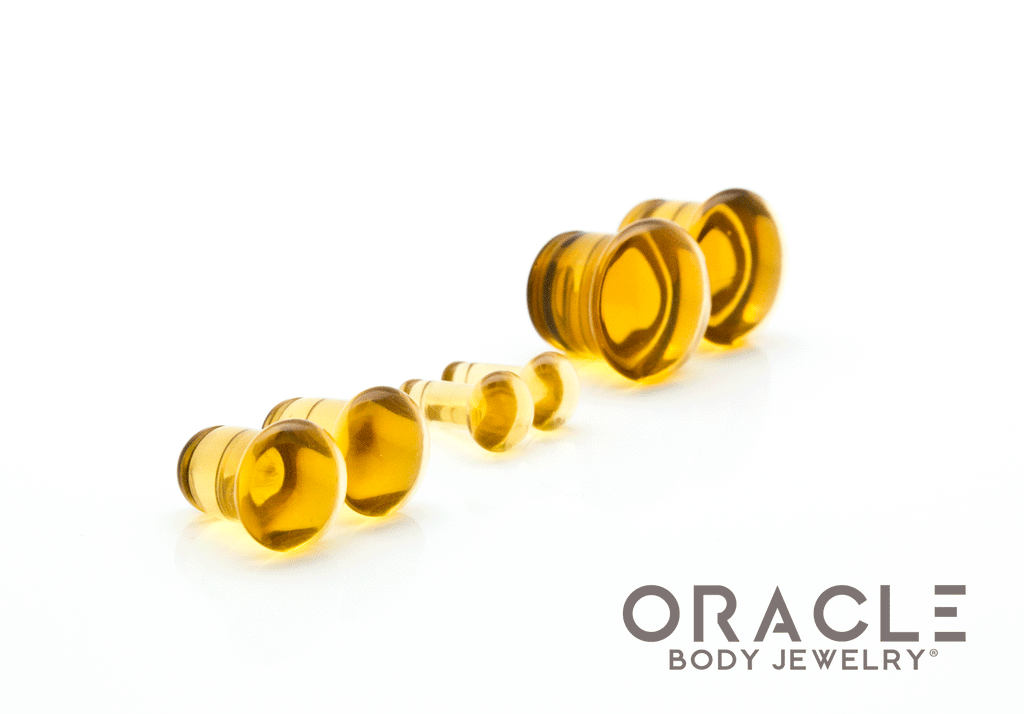 • Available in sizes 8g (3mm) through 1/2" (12.5mm)
• This material is glass.
• The wearable length from sizes 8g through 1/2" is 3/8" (9.5mm) to the O-ring groove and 7/16" (11mm) overall length
• You will receive a pair similar to those in the photo.
• These are sold as a pair.