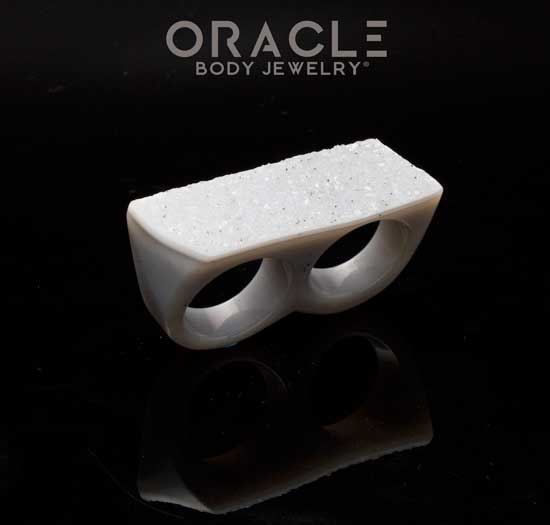 • Solid Agate Double Finger Ring

• The face of this ring measures about 5/8" Tall by 2" wide

• This ring is about a size 8 and 9. Because these are drilled they are not exact.

• You will receive the exact ring pictured.
• Please be aware that these rings are solid stone and can break if subjected to force.