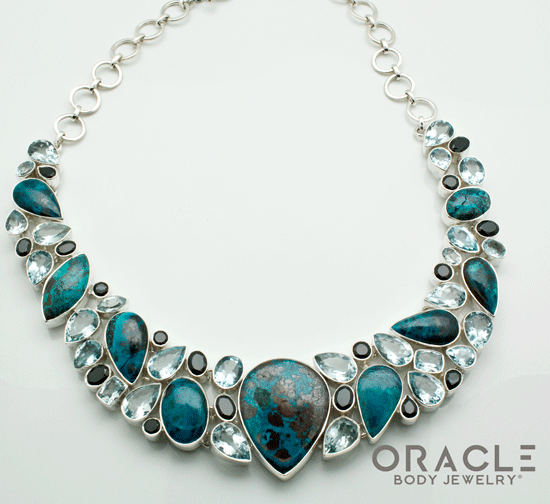 • Sterling Silver Mega Necklace featuring a Gorgeous Azurite as the main attraction. This necklace also has highlights of Blue Topaz and Black Spinal which are the perfect companions to the Azurite throughout.

• Comfortable and adjustable from choker length 18" to about mid length of 22".

• This is the a wonderful year round wearable necklace.

• The measurements are about 1-5/8" (42mm) at the Azurite height and tapers down to 3/4" (19mm) where the stones meet the adjustable section of the piece.

• Azurite is a soft mineral and does contain some pitting as shown on the main stone, natures decisions make it only more beautiful

• This Necklace weighs in at about 6.5 ounces.