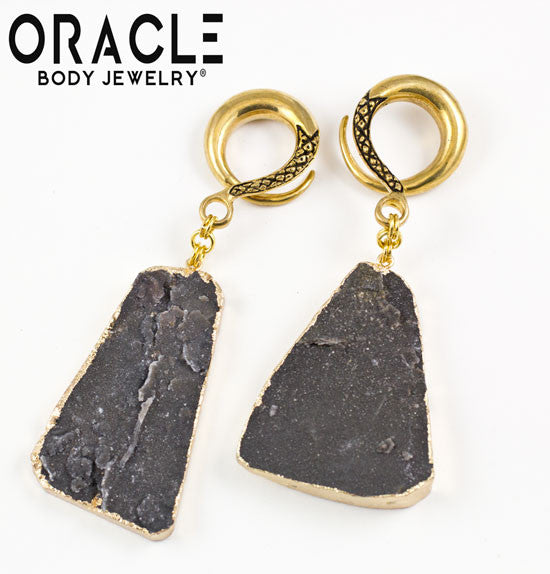 • From the top of the Crossover to the bottom of the dangle, these measure about 4-1/4" tall.
• These measure about 1-3/8" wide.
• They weigh approximately 53 grams each.
• You must be 0g (8mm) or larger to wear.
• The Crossovers are solid brass.
• The Dangles are brass plated.
• If ordering by phone or email please use code CEL111 for this pair.