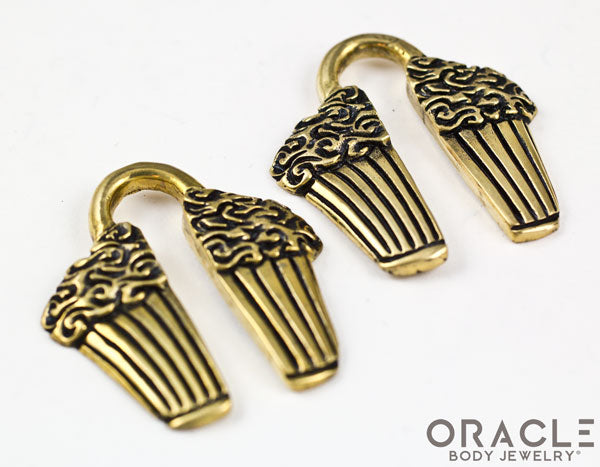 • One of the sweetest pairs we've ever come up with! These are the icing on any style of outfit you wear!
• These are approximately 1-3/4" tall by 1-1/2" wide. 
• They weigh approximately 22 grams. 
• You must be 7/16" (11mm) or larger to wear. 
• These are sold as a pair.
• You will receive a pair similar to the one pictured.