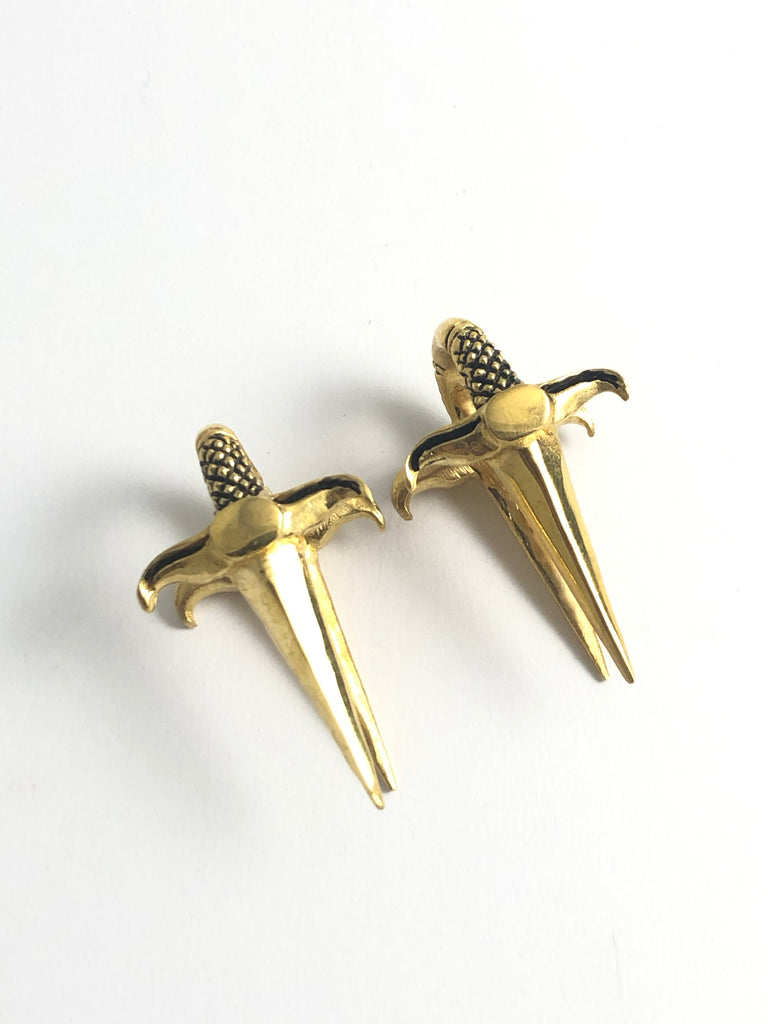 • The first new addition to our 2020 line, the Dagger Weights are a versatile and fun design.

• These are approximately 1-5/8" tall and 1" wide.
• These weigh approximately 14 grams each.
• You must be 1/2" (12.7mm) or larger to wear.
• These are sold as a pair.
• You will receive a pair similar to the one pictured.