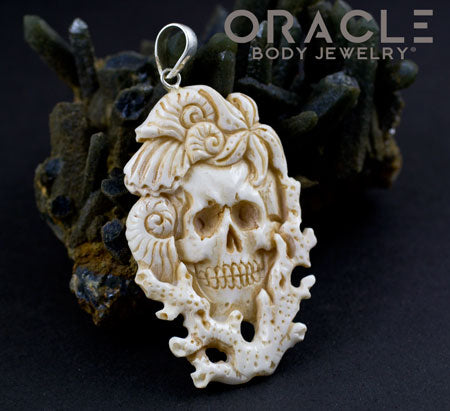 • This Pendant measures about 2-1/4" Tall by 1-3/8" Wide.
• The Bail is Steel and will accommodate up a 5mm thick chain.
• Carved from Deer Antler, you will receive a pendant very similar to this one. Since these are all hand carved slight differences with position and carving details in the background will occur. No two pieces are exactly alike but rather similar.