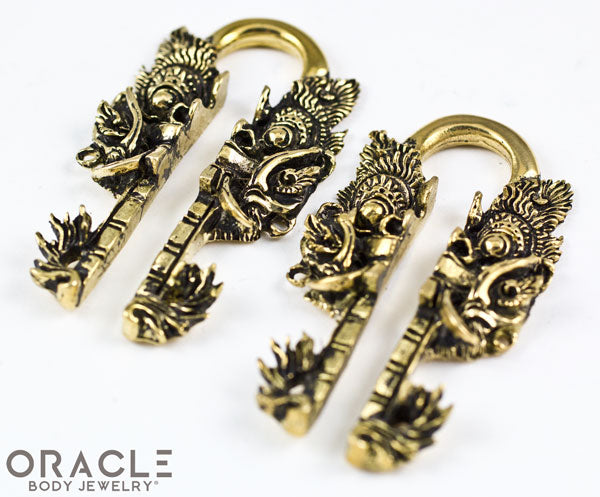 • With these weights everyone will know you're ready to raise hell!
• These are approximately 2-1/2" tall by 1-1/4" wide. 
• They weigh approximately 30 grams each. 
• You must be 7/16"(11mm) or larger to wear. 
• These are sold as a pair.
• You will receive a pair similar to the one pictured.