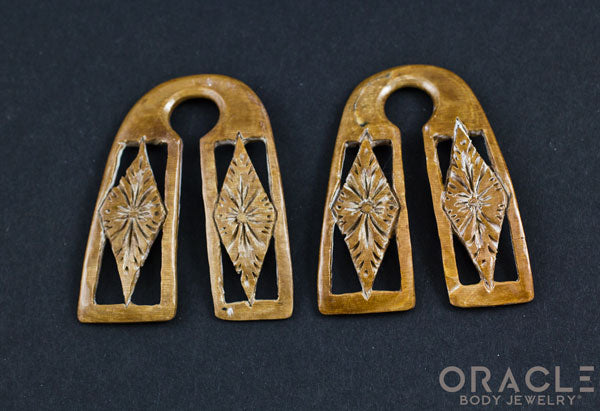 •These measure about 1-7/8" tall and 1-1/2" wide.
•You must be 11/16" (17mm) or larger to wear.
• These are approximately 2.5mm thick.
•These weigh approximately 3 grams each.
•The insertion gap is approximately 5mm.
•We cannot sell or ship this material to residents of Illinois, New York, New Jersey, California, Nevada and Hawaii.