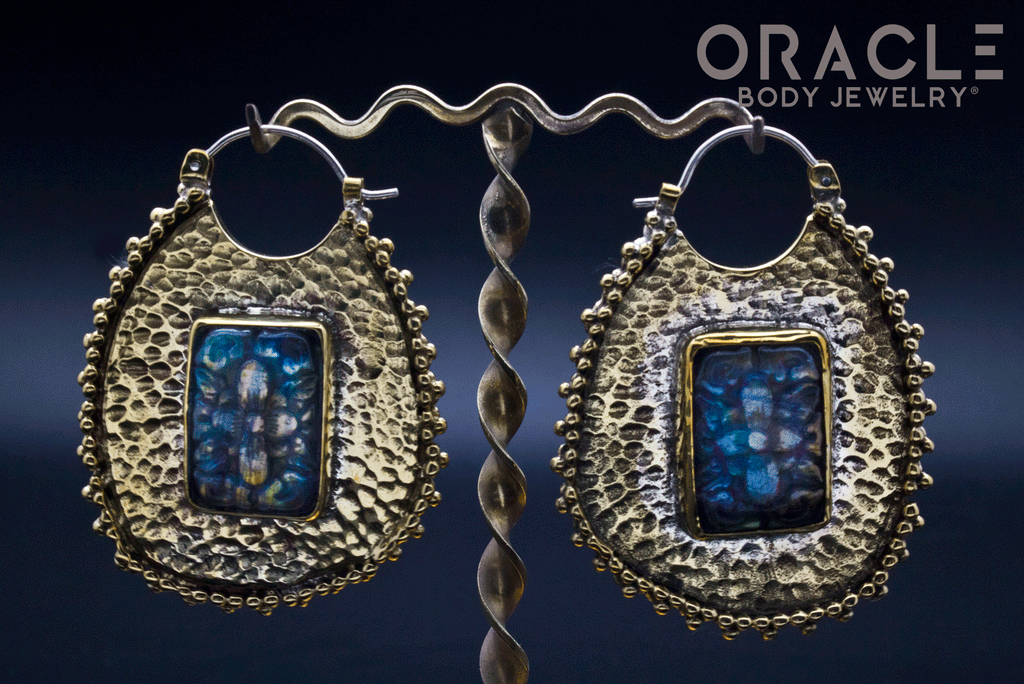 • Yellow Brass Gallery with Carved Labradorite Flowers.

• Each earring features one Carved Labradorite stone.

• These are solid yellow brass and feature a sterling silver 14g wearing area.
• These measure approximately 2-3/8" Tall by 1-3/4" Wide.
• These weigh approximately 42 grams each.
• You will receive the exact pair pictured.