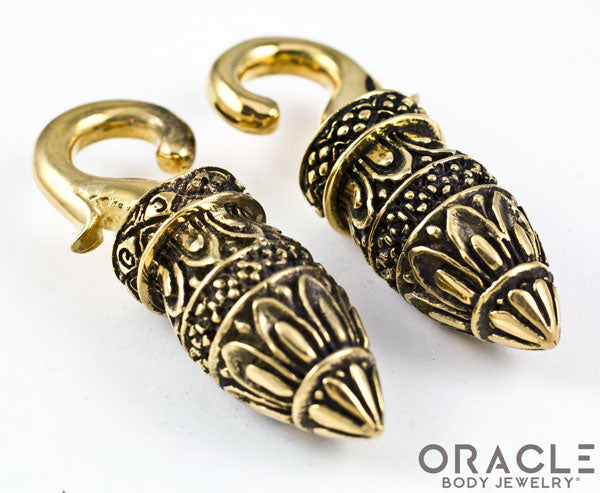 • We wanted to make something for the heavyweights! (get it?) Modeled after traditional Dayak pear weights with our own Oracle Body Jewelry twist!
• These measure approximately 2-7/8" tall by 1" wide. 
• They weigh approximately 105 grams each. 
• You must be 2g (6.5mm) or larger to wear. 
• These are sold as a pair.
• You will receive a pair similar to the one pictured.