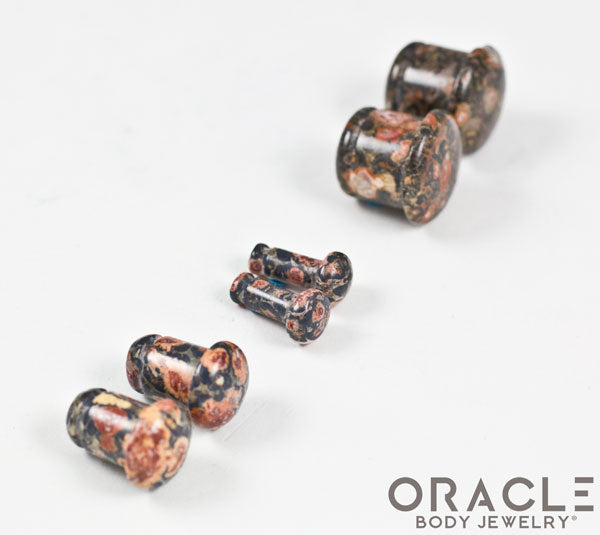 • Available in sizes 10g (2.5mm) through 1/2" (12.5mm)
• The wearable length from sizes 10g through 1/2" is 3/8" (9.5mm) to the O-ring groove and 7/16" (11mm) overall length
• You will receive a pair similar to those in the photo.
• These are sold as a pair.
• Chakras- Root (1st)
• Metaphysical- Jasper is a protective stone that is said to help one during times of self journey, and while aiding other people. It is a favorite among several shaman friends of mine, and is also said to aid in detoxification and healing rituals.
• About- Leopardskin Jasper is in the quartz family, and is found in several locations throughout the world, with the most notable in Mexico. Being a jasper it is made up of 20% or so of foreign materials which can cause varied patterns and colors throughout the stone.