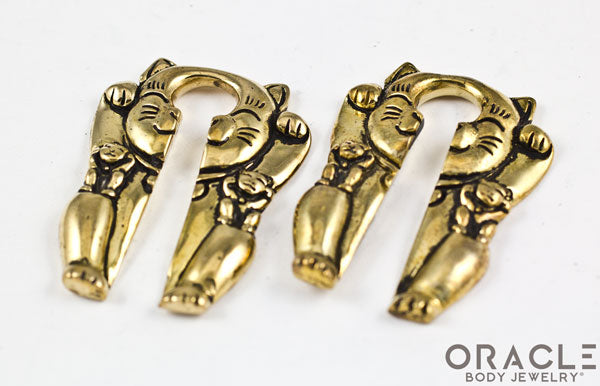 • That's right.... We went there! We had this idea in mind for some time and these really turned out cute and purrrrfect!
• These measure approximately 1-7/8" tall by 1-3/8" wide. 
• They weigh approximately 27 grams each. 
• You must be 7/16" (11mm) or larger to wear. 
• These are sold as a pair.
• You will receive a pair similar to the one pictured.