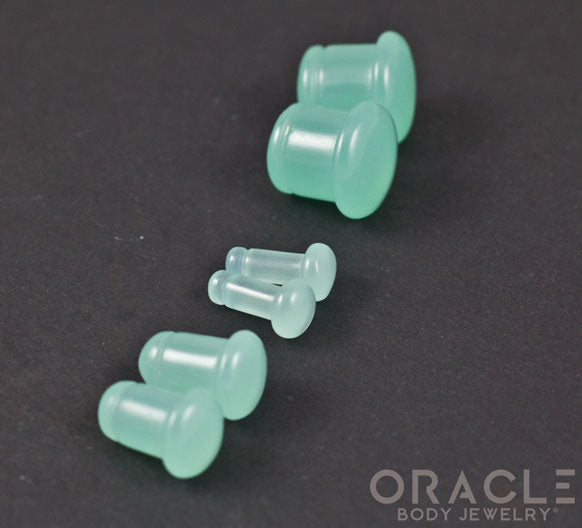 • Available in sizes 10g (2.5mm) through 1/2" (12.5mm)
• The wearable length from sizes 10g through 1/2" is 3/8" (9.5mm) to the O-ring groove and 7/16" (11mm) overall length
• You will receive a pair similar to those in the photo.
• These are sold as a pair.
• Chakras- Crown (7th)

• Metaphysical- Opalite glass is said to enhance psychic abilities, and may help with spiritual guidance. It is said to be of great help with relationship guidance, can provide a positive outlook on life, and is a good remedy for bad temperaments and mood swings.

• About- Opalite glass is not a naturally occurring mineral. It originally was manufactured in China as a substitute for moonstone. As a side note, natural opalite does in fact exist, although it looks nothing like the opalite glass.