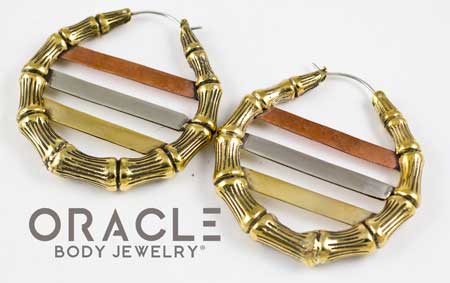 • Miss in Brass with Brass, White Brass, and Copper Accents.

• These feature sterling silver wearable areas.

• These weigh approximately 62 grams each.
• These are approximately 2-1/2" (64mm) in diameter.

• You will receive a pair similar to the one pictured.
• These are sold as a pair.