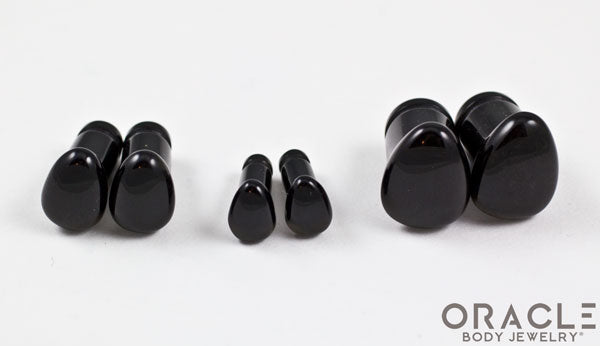 • Available in sizes 8g (3mm) through 1/2" (12.5mm)
• The wearable length from sizes 8g through 1/2" is 3/8" (9.5mm) to the O-ring groove and 7/16" (11mm) overall length
• You will receive a pair similar to those in the photo.
• These are sold as a pair.
• Chakras- Root (1st)
• Metaphysical- Obsidian is said to be used for protection, especially in a psychic sense. It is also said to provide one gained insight into their own negative attributes and actions.
• About- Obsidian can come in many varieties; the one that I am referring to in this section is black obsidian. Obsidian is typically found in many places worldwide, including much of the northwest United States and Mexico.