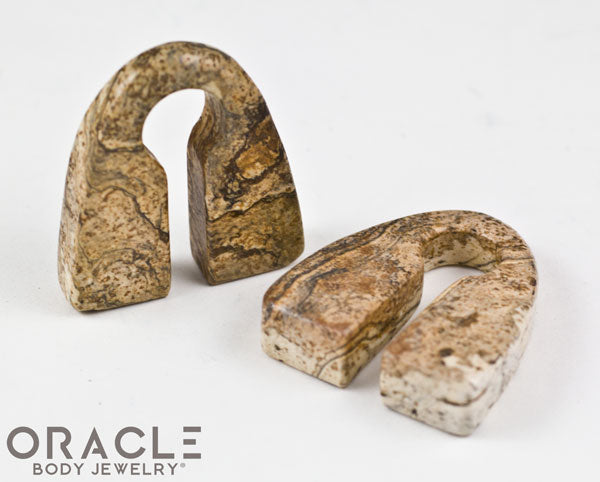 • These are about 1-9/16" (39.5mm) tall and 1-3/8" (35mm) wide.
• 6mm insertion gap.
• These weigh about 18 grams each.
• All pyramid weights are sold by the pair.
• The inner diameter is 9/16" (14mm).
• All edges are nicely rounded for comfort and extreme care has been taken during the carving process.
• Chakras- Third Eye (6th), Root (1st)
• Metaphysical- Picture Jasper is said to be a connector between your energy and the energy from the recent to distant past. It is believed to help with spiritual communication, and to help you attain balance in your daily life.
• About- Picture Jasper can vary from light to dark tans, and even include an occasional grey to maroon streaking. The stone gets its name because when cut in certain ways, it can exhibit a picture that usually resembles a landscape of some kind.