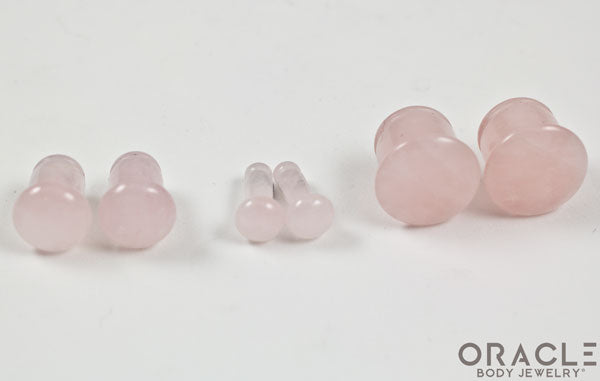 • Available in sizes 10g (2.5mm) through 1/2" (12.5mm)
• The wearable length from sizes 10g through 1/2" is 3/8" (9.5mm) to the O-ring groove and 7/16" (11mm) overall length
• You will receive a pair similar to those in the photo.
• These are sold as a pair.
• Chakras- Heart (4th)
• Metaphysical- Rose Quartz is said to have one of the strongest energies towards all things that are love-related. It has been said to enhance relationships on a mental and physical level, understanding towards others, and even to assist in physical changes like weight loss and other long term goals.
• About- Rose Quartz is a member of the quartz family and has a coloring that varies from pale to dark pink.