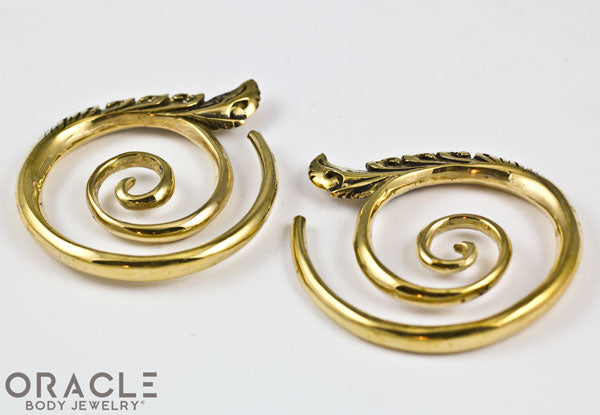 • A brass version of some of our wood and horn designs! Same classic style presented in brass so you can get as shiny as you want!
• These measure approximately 2-1/8" tall by 2-3/8" wide. 
• They weigh approximately 31 grams each. 
• You must be 4g (5mm) or larger to wear. 
• These are sold as a pair.
• You will receive a pair similar to the one pictured.