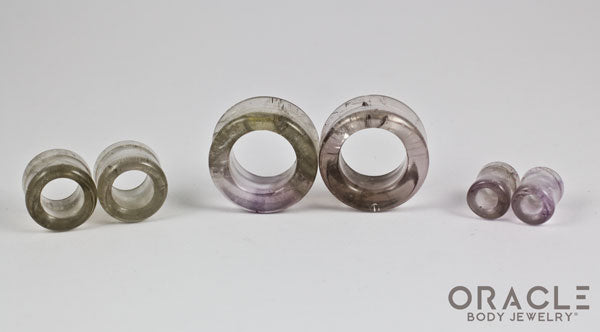 • Available in sizes 0g (8mm) through 1" (25.4mm)
• The wearable length from sizes 0g through 7/16" is 7/16" (11mm)
• The wearable length from sizes 1/2" through 1" is 1/2" (12.7mm)
• The flares measure about 1/16"
• You will receive a pair similar to those in the photo.
• These are sold as a pair.

• Due to how we tumble polish these and the different hardness within the Quartz, some of the holes on the smaller sizes will be very slightly off center.