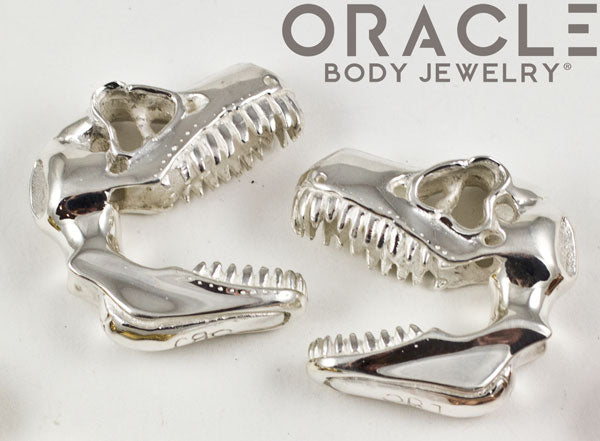 • Life finds a way with our Limited Edition Mini-Wrecks. Now available to order in Solid Silver. Comfortable, stylish, and guaranteed to save you from escaped raptors! Treat yourself to a pair today!
• You must be 00g (9.5mm) or larger to wear these.
• These weigh about 36 grams each.
• These measure about 1-1/2" (38mm) tall by about 1" wide (25mm) when hanging in your ear.
• These are sold as a pair.
• You will receive a pair similar to the one pictured.