Sterling Silver Dendritic Opal with Herkimer Diamond and Faceted Quartz and Black Spinel Necklace
Oracle Body Jewelry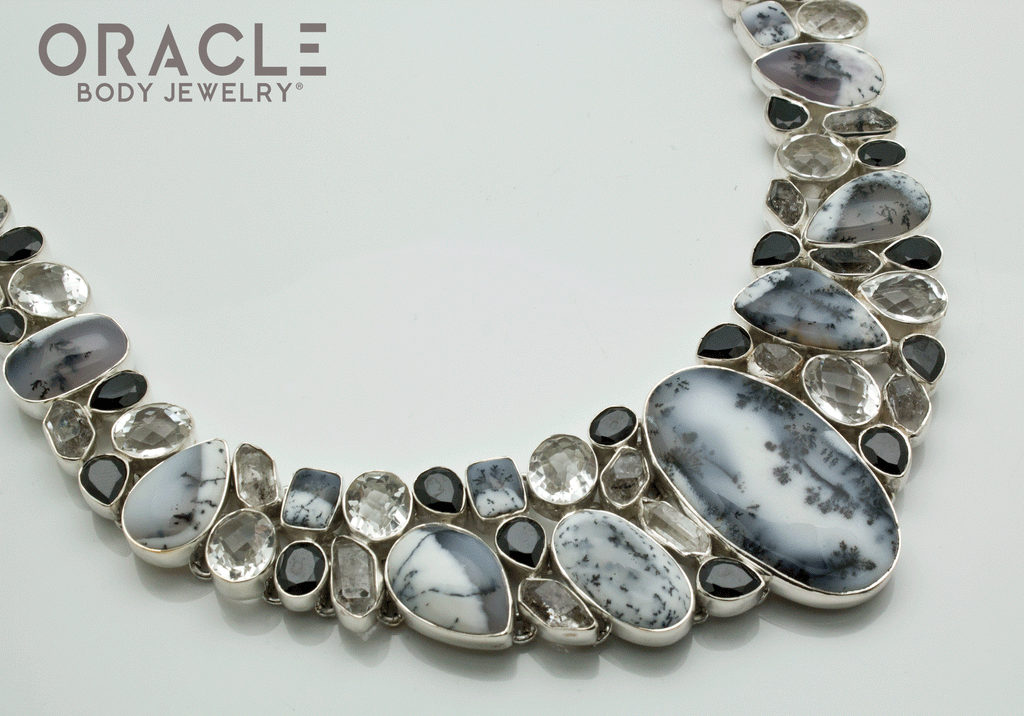 • Sterling Silver Dendritic Opal Necklace featuring Faceted Quartz and Black Spinel with Herkimer Diamond Accents throughout.

• Perfect Winter Colors, This piece is truly something spectacular!

• Adjustable to allow for variations in height from 18" to about 22".

• This is perfect for a statement piece yet suitable for everyday wear as well.

• This necklace measures about 1-7/8" at the lower Main Stone Feature and tapers down to 19mm where the stones meet the adjustable section of the piece.

• This Gorgeous Necklace weighs about 6 ounces.