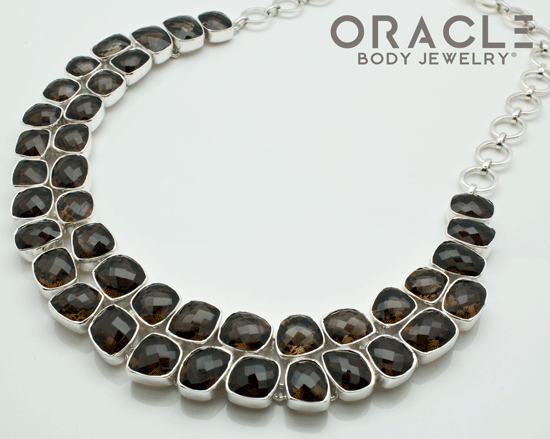 • Sterling Silver Faceted Smoky Quartz Necklace featuring 40 Faceted Smoky Quartz Stones.

• Comfortable and adjustable from choker length 18" to about mid length of 22".

• This is the a wonderful year round wearable necklace.

• The measurements are about 1" (25mm) at the thickest bottom area and around 1/2" (13mm) where the stones meet the adjustable section of the piece.