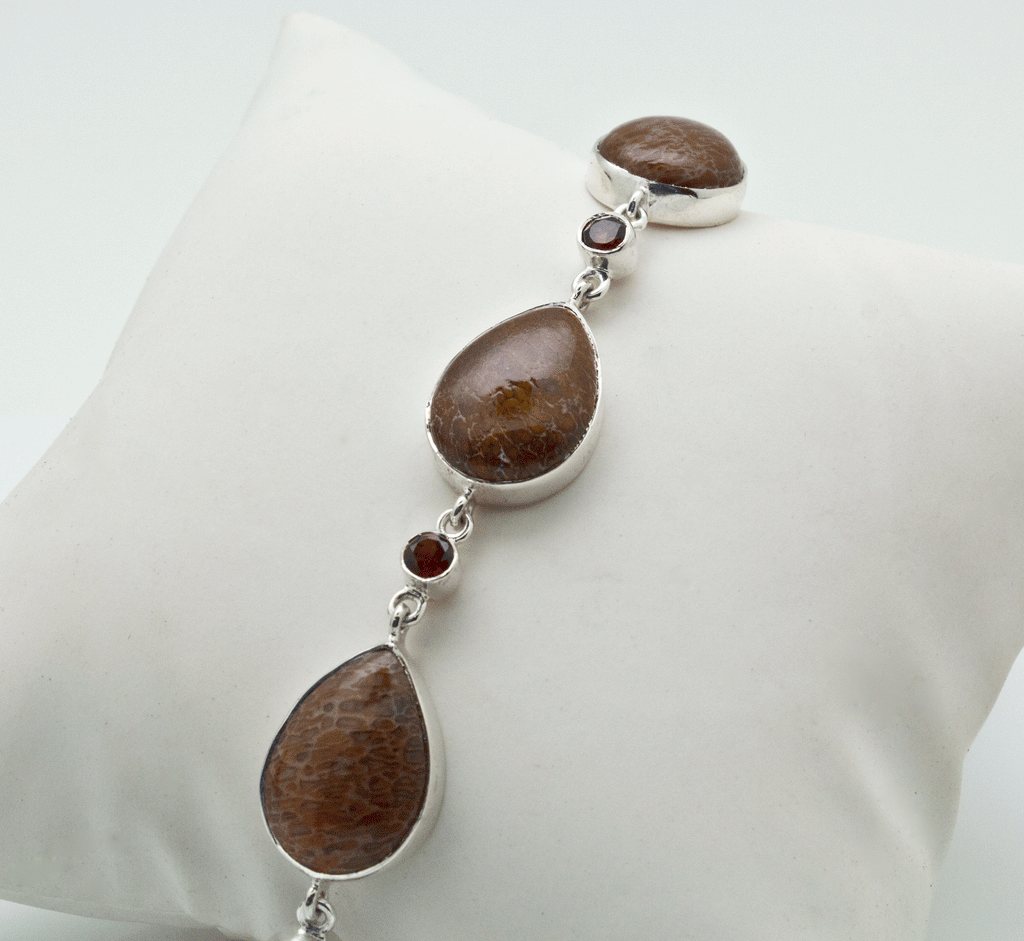 • Sterling Silver Bracelet with Fossil Dinosaur Bone and garnet

• The Stone in This Bracelet Measures approximately 20mm X 15mm and the garnets measure about 4mm. There is one ammolite in the bracelet measuring about 6mm X 9mm.

• This Bracelet can be adjusted from 6" to 8".

• You will receive this exact bracelet.