Sterling Silver Tourmalated Quartz with Faceted Quartz and Black Spinal Necklace
Oracle Body Jewelry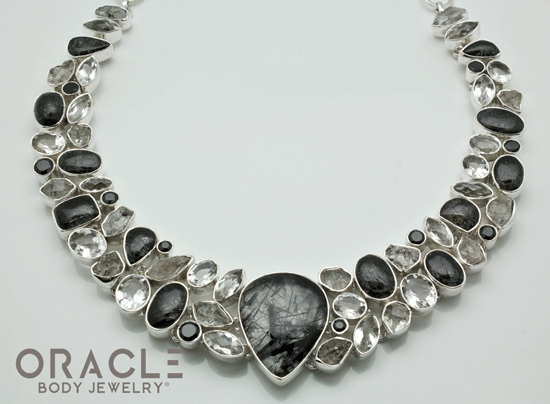 • Sterling Silver Quartz Mega Necklace featuring Tourmalated Quartz as the features surrounded by Clear Quartz and Black Spinal Accents.

• This is perfect for a statement piece yet suitable for everyday wear as well. Adjustable from about 18" to 22"

• This necklace measures about 32mm at the lower Tourmalated Quartz Feature and tapers down to 1/2" (12mm) where the stones meet the adjustable section of the piece.

• This Magnificent piece weighs about 6 ounces.