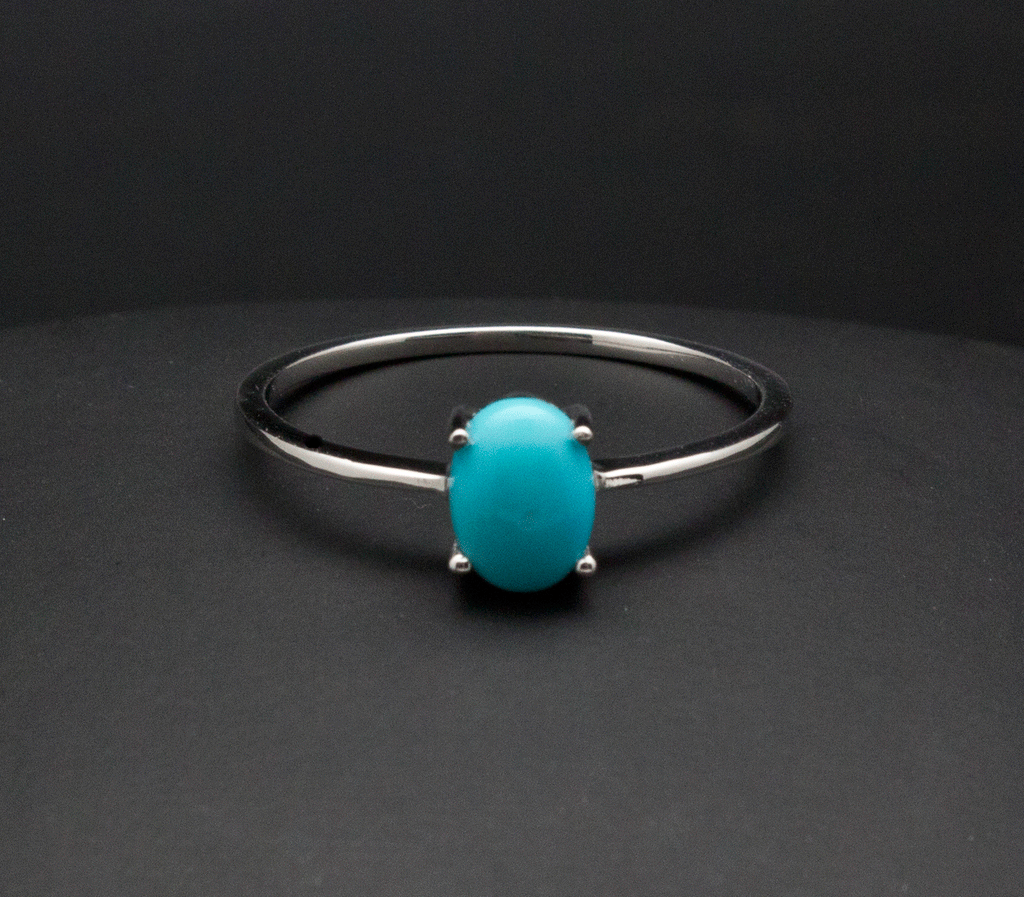 • Sterling Silver ring with Turquoise

• The stone in this ring measures 7mm X 5mm

• This ring is size is available from size 5 through size 10.

• This piece has a thin band as shown and is also a good candidate for stacking with other rings.

• You will receive a similar ring to the one pictured. There will be very little difference in appearance.